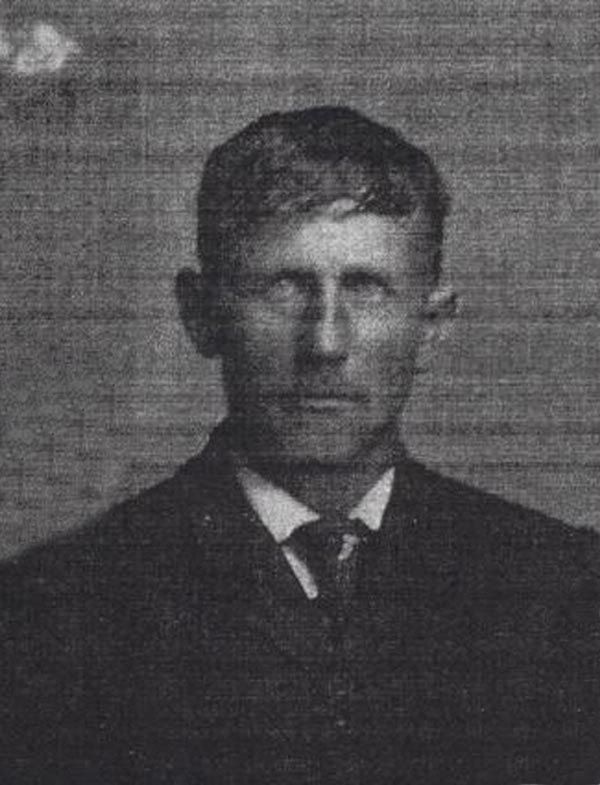 Several days ago, I was chatting with my father on the phone.  He had just attended a family reunion.  In the conversation he brought up the subject of his Grandfather (and my Greatgrand Father), Christian Haroldsen,  who immigrated from Norway when he was 12 years old.  Now my father is as proud of our family as anyone I know.  But I have never heard him say anything good about Christian.  And his conversation on the phone was no exception.  So since that visit of a few days ago, I have thought alot about Christian.  My story follows a timeline beginning in 1839.  And I am now writing the story of our family in 1853.  And Christian wasn't born until 1863.  So he is not in my story yet.  But when I do write about him, I want my family to see a different perspective on his life than has been told before.  My spin on Christain will be different.
All that we "family" seem to remember about Christian, was that he was a drunk who almost bankrupted the family farm.  My dad even said that he regretted that our family name comes through him.
I am bothered that the value of Christian's life  is judged solely on his addiction to alcohol.  In spite of this addiction, he had a wonderful life.  His contribution to our family heritage will not be forgotten when I tell his story in my novel. 
Even his bad example in this one thing has become better than no example at all.  None of his 9 children ever drank.  My father has never tasted alcohol.  I have never tasted alcohol.  And to my knowledge, none of my children has ever tasted alcohol.  I wonder how many lives of his posterity have been spared ending up in a ruined life because the Haroldsen's learned their lesson about booze from watching what happened to Christian.  I don't despise my Great Grandpa, who didn't feel worthy of the title.  He asked that everyone in the family just call him "Uncle". 
I have files of information and have spent years studying and pondering his life.  When his story is told by me, it will have a different spin on it. 
Great Grandpa Christian, I won't call you Uncle ( I wouldn't have done it to your face, and I won't do it in your memory) , if you somehow have internet access in the next life and can read this, I want you to know that I think you were a pretty cool dude.   Just wait until you see what I write about you.  As your posterity read, I promise smiles of admiration along with the tears of sadness.